A man has admitted the Boxing Day killing of Indian student Anuj Bidve but denied murder. Kiaran Stapleton, 21, walked up to complete stranger Bidve, 23, and shot him once in the head at point-blank range in Salford, Greater Manchester, in the early hours of December 26 last year.
Appearing at Manchester Crown Court, Stapleton pleaded not guilty to murder but guilty to manslaughter by reason of diminished responsibility.
Stapleton, who was wearing a grey jogging top and bottoms, was flanked in the glass-framed dock by four security guards. He sat calmly throughout the hearing with his hands clasped.
Bidve's parents, Subhash and Yogini, were sat to the right of the dock, out of sight of the defendant. They listened intently as Stapleton gave his pleas and was remanded in custody ahead of the trial.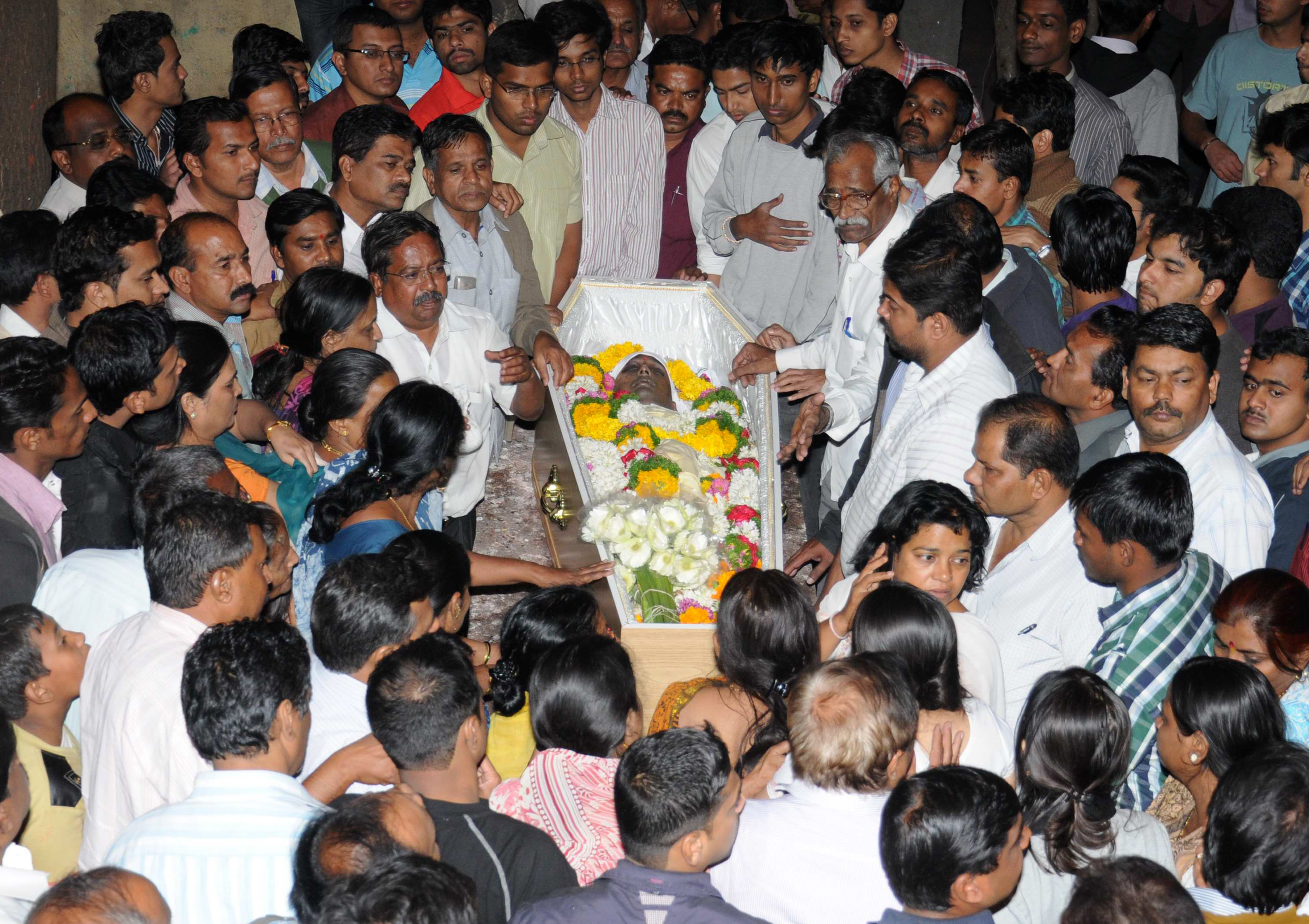 Anuj Bidve's parents (L) and relatives gather arround his coffin before the cremation ceremony in Pune on January 7, 2012.
Bidve's father has been critical of the way the British and Indian authorities have handled the case. He found out about his son's death on Facebook at home in Pune, India, before police in the UK could contact him.
The victim was in a group of nine male and female Indian students visiting Manchester over Christmas. He was killed at around 1.30am as they walked from their hotel through the inner-city Ordsall district, heading for Manchester city center. The gunman crossed the road and engaged the victim in a short conversation before shooting him in the side of the head.
Bidve was studying for a micro-electronics postgraduate qualification at Lancaster University. Described as "clever and sporty", he arrived in the UK in September after completing an electronics degree at Pune University.
Hundreds of people plan to attend a candlelit memorial service for Bidve in Ordsall Lane on Friday at 6pm, while hundreds more are expected at a peace march for him in India, starting near Nehru Park in New Delhi at 6pm and finishing at the British Embassy.
Vikrant Gupta, who organized the Salford event on Facebook, wrote: "He was killed for not answering a simple question: what's the time? Did he deserve this? Did his family deserve such pain and such loss? We will be doing a candle march for Anuj to the same place where he was killed and pray that may his soul be blessed in eternal peace."
The trial date was set for June 25.
source: http://india.nydailynews.com/newsarticle/4fc8abc22f089ed01f000000/man-admits-boxing-day-killing-of-indian-student